Critical Operation. Robust Design.Synchronized Digital Time Displays
Control Room Digital Displays and Network-wide Display Systems
Masterclock's synchronized digital time clocks are designed to provide accurate time referenced from a master clock, NTP server or time code source. We offer a wide variety of sizes are colors with multiple mounting options and can customize a system to fit your particular needs.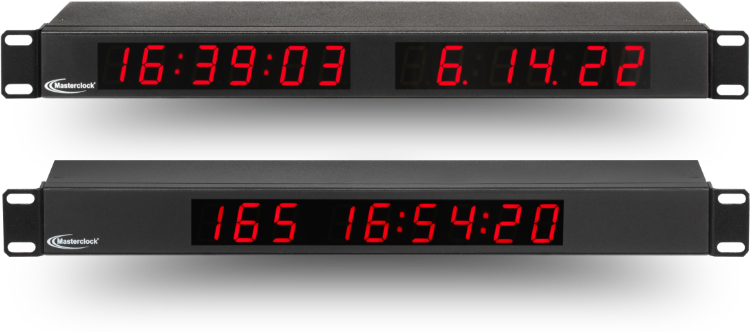 NTP Series
Network Time Display
Masterclock NTDS (Network Time Display Slimline) digital clocks are designed to display accurate time referenced from an NTP time server, or one located on the Internet. The built-in NTP client can set time from one or two NTP or SNTP servers. PoE power is available for most models.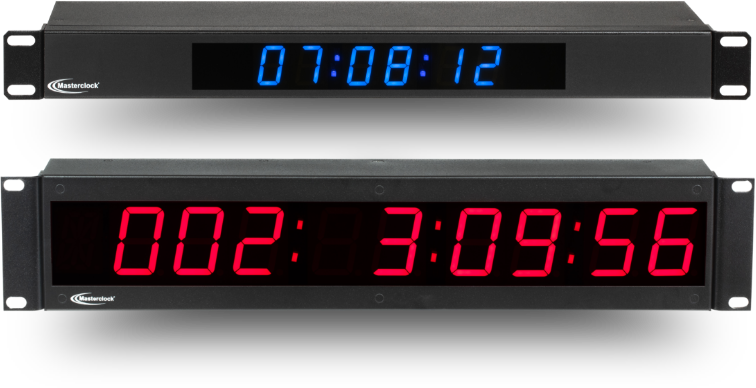 TCDS Series
Time Code Display
The TCDS (Time Code Display Slimline) clocks are precision, multi-featured time code driven digital time displays. The TCDS clocks read IRIG-B and SMPTE/EBU time code formats.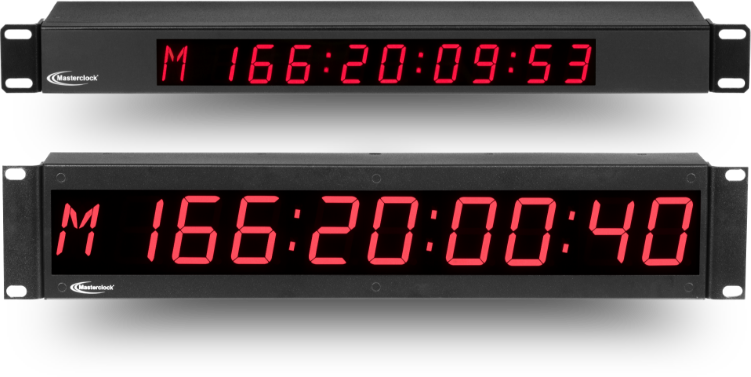 MDN Series
Multi-Network Digital Display
The MDN multi-functional digital display syncs to an internal or external NTP source, IRIG-B, or varieties of IRIG analog (CS3) and digital (CS5) countdown time codes.