Knowledge Center
Welcome to the Masterclock Knowledge Center. Find essential information regarding the critical science of precise timing. Need additional support from an expert? Masterclock Sales is here to answer your questions.
Timing Essentials
Scientific Editorials
From landmark findings like the Hafele Keating Experiment, to the fundamentals theories of Physics like Schrodinger's Cat, endulge in the editorials written by Masterclock Chief Scientist, Dr. Demetrios Matakis.
About Dr. Demetrios Matsakis
Dr. Demetrios Matsakis attended MIT as an undergraduate and received his PhD in physics from UC Berkeley, where he studied under the inventor of the maser and laser; and built specialized ones in order to observe interstellar dust clouds where stars are born. His first job was at the U.S. Naval Observatory, building water vapor radiometers and doing interferometry to observe quasars and galaxies at the edge of the observable universe. After developing an interest in clocks, Dr. Matsakis would spend the next 25 years working hands on with most aspects of timekeeping - from clock construction, to running the USNO's Time Service Department, to international policy. He has published over 150 papers and counting, but gets equal enjoyment out of beta-testing his personal ensemble of Masterclock products.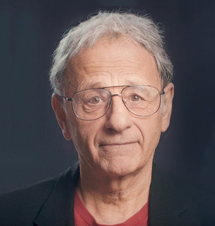 Timing History
Archived papers of Precise Time and Time Interval (PTTI) from the U.S. Naval Observatory's Time Service Department.
Sort All Literature
Your search had no results. Try a different Application or Category.