Everyone knows that over-designing can lead to problems—but not everybody pays with his life. Poor Nikolai von Meck! An energetic man, he inherited his father's fascination with railroads. His widowed mother was the patron of the famous Russian composer Peter Tchaikovsky. Nikolai married Tchaikovsky's niece when he was 20, then went as far as railroads would take him.
---
02/18/20 By Dr. Matsakis
Can You Ever Be Too Accurate?
By age 27, his love of railroads had taken him to full membership of the board of the Moscow-Ryazan railway. Loyal to the Czar, he extended the lines eastward, opened technical schools, and organized consumer cooperatives for railroad products. He bought one of Russia's first automobiles for himself, and for his workers he set up a fully planned city with land that they could pay for out of their salaries.
Even the Russian revolution did not deter him. They nationalized his property, but Nikolai continued as consultant to the People's Commissariat of Railways. So valued was he that he kept on working despite being several times arrested for "counter-revolutionary speech." But his luck ran out when he was subjected to Stalin's first show trial and executed on May 24, 1929.
The charge was "wrecking" —sabotaging the economy through substandard work. What did that mean? It meant he got the trains running on time. It also meant he doubled the size of the freight cars. While the heavier trains speeding to reach their destinations on time helped the Soviets meet their 5-year plans, it was claimed that they also caused excessive wear on the tracks, which if not repaired would leave the USSR helpless in the event of war.
Then we come to Mrs. Mao, head of China's notorious "Gang of Four." In her well-publicized 1976 trial, one of the charges was that she pushed to get the trains running on time, while adhering to all safety measures. According to the London Times, this probably meant just the opposite. I speculate the idea was to leave her speechless. Either way, she got the death penalty, which was later commuted to life imprisonment.
Were these charges just excuses to get rid of troublemakers, or were they more like the last straw? I certainly can't tell you. But our salesmen tell me they consider a large part of their art to be working with their customers to be sure they get what they really need. So, hopefully, there won't be any executions in Missouri.
---
About Dr. Demetrios Matsakis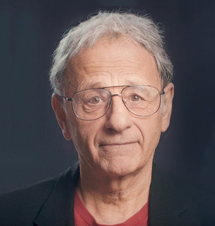 Dr. Demetrios Matsakis attended MIT as an undergraduate and received his PhD in physics from UC Berkeley, where he studied under the inventor of the maser and laser; and built specialized ones in order to observe interstellar dust clouds where stars are born. His first job was at the U.S. Naval Observatory, building water vapor radiometers and doing interferometry to observe quasars and galaxies at the edge of the observable universe. After developing an interest in clocks, Dr. Matsakis would spend the next 25 years working hands on with most aspects of timekeeping – from clock construction, to running the USNO's Time Service Department, to international policy. He has published over 150 papers and counting, but gets equal enjoyment out of beta-testing his personal ensemble of Masterclock products.